Sports Centre
Marco Polo Sporting Centre
The "Marco Polo Sporting Center" is an innovative and avantgarde sports center, with football fields made by the same company that has realized the soccer pitches of Milanello sports center where the AC Milan first team and the AC Milan-U21 train.
Marco Polo Sporting Center is equipped with changing rooms and several outdoor football fields:
2 football fields at 5 (artificial grass)
1 football field at 8 (artificial grass)
2 football fields at 11 (natural grass)
An indoor football pitch (artificial grass) is available in case of rainy weather.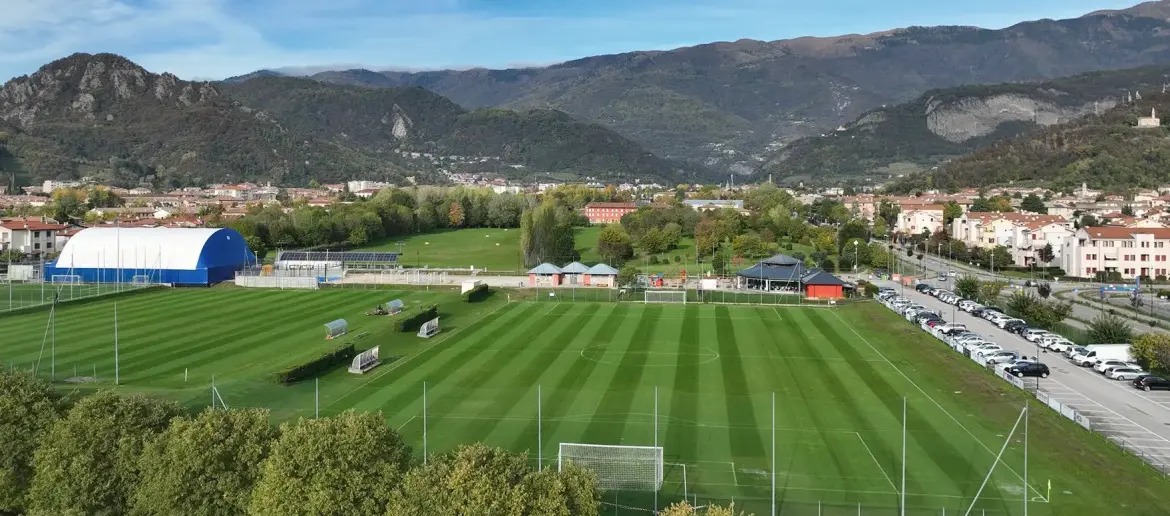 The Marco Polo Sporting Center has a bar with a wonderful glazed terrace overlooking the football fields.
Inside the sports facility there is an area dedicated to golf, with a 240m driving-range with 16 positions, 10 of which are covered, a short play area for shots up to 50m, a putting-green of 650sqm.
Finally, there is a 9-hole-par-30 pitch & putt course immersed in a wooded park.
Finally, there is an area dedicated to padel that has 3 indoor playgrounds and a grandstand and open-air playing field.
Along the perimeter of the Marco Polo Sporting Center there is a 600-meter jogging track that crosses the wooded park and runs along the golf and football area.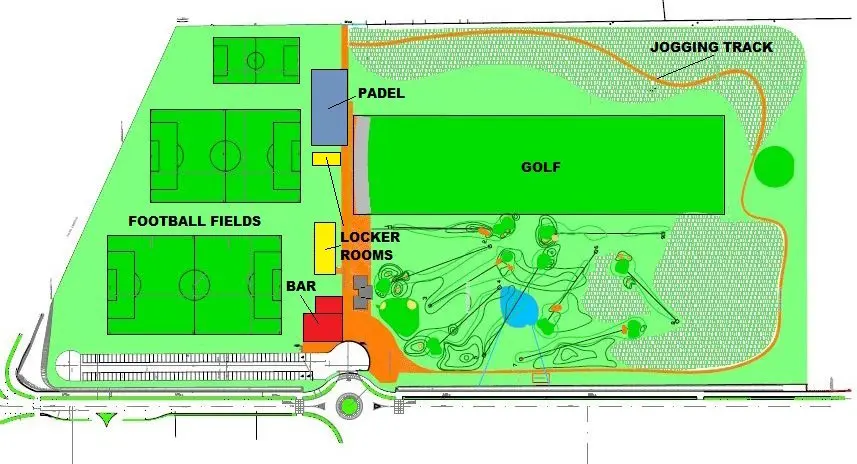 The "Marco Polo Sporting Center" is located in Vittorio Veneto – Venice, a sacred city for Italy since the First World War ended there; it is surrounded by greenery and is located just 70 km from the beautiful Venice, 90 kilometers from Cortina d'Ampezzo and the Dolomites and only 45 minutes by bus from the "Marco Polo" airport in Venice.
Vittorio Veneto is included in the UNESCO sites for its hills dedicated to the production of Prosecco DOCG.